Be a Blue Whale, Today
On Monday morning I sipped on my coffee and stared at my laptop. There were emails to answer, emails to write, electronic obligations to honor, and deadlines to meet.
Yet I didn't want to do anything.
The family and I had just returned from a hot summer weekend away at a soccer tournament for Chase and Dylan. Despite its busyness, it was a weekend vacation. A lot of laughs and junk food and sunburn and tired feet. I thought, as I took another sip of coffee, that I needed another vacation just to recover from the vacation.
As Maggie May scratched at the front door, as I stood in the kitchen on a pair of tender feet, I contemplated bringing the 7-year-streak of writing to you to a quiet close. I contemplated spending some quality couch time with Netflix and a 5 pound bag of M&Ms this week. I contemplated ignoring outside responsibilities, because inside my soccer-dad heart–I turned fear and weakness and doubt.
Then a notification flashed on my phone. Apple news had sent me a story about blue whales. A story, after I read it, I had to tell you about.
Recently, a team of marine biologists attached an echocardiogram to a blue whale to trace its heart rate. They discovered that blue whales, the largest mammals on earth, whose hearts weigh close to 1000 pounds and are 5 foot long, have superior control over their heart rate.
And though a blue whale has never visited a yoga class, it has an uncanny ability to ignore the stresses of its outside environment and control its heart rate. Researchers believe that by taking such actions these mammals have been able to find solutions and survive for millions of years.
It was discovered that a blue whale's heart rate ranged as low as two beats per minute and as high as 37. Data also suggests that the more stressful the situation–like diving into the ocean depths–the lower its heart rate becomes. This allows the blue whale to conserve both energy and oxygen. Despite never having read a Tony Robbins book, amazingly, the blue whale has the Buddha-like strength to remain calm in the face of stress.
Yet here on land, desperately trying to master our human heart rate and remain calm in each passing minute.
We swallow vitamin-D pills, drink chamomile tea, and squeeze stress balls into submission. Too often we're distracted and influenced by our environment. Too often we ignore our own natural intuition. Too often we fail to control our emotions.
It seems humans can't seem to figure out what the blue whale has mastered. We allow our stresses to make us emotional. We let our stresses increase our heart rate. We let our stress control our actions.
If I was in the Baltimore Aquarium's gift shop right now, I would buy a plush blue whale. I'm inspired and comforted to know that there's a mammal out in the world, without an iPhone, who has complete control of themselves. A mammal who doesn't feel sorry for itself or overwhelmed by the outside world.
What hurts us–and what's making me feel so uninspired this Monday morning–is that we dwell on negative thoughts. We adopt a disempowering vocabulary when we're weak. We hesitate to take action. Blue whales are mammals of solutions. They do the things that work. Things that allow them to survive.
When I finish reading the article, I turn off my iPhone, take a sip of coffee, open my laptop, open a blank document, and write the following reminders:
Take a deep breath.
Slow your mind.
Control what you can control.
Focus on solutions.
Take meaningful actions.
Be a blue whale, today.
Be well,
Jay
Kids are taught not to judge a book by its cover but I need you to do just that!
If you liked the cover of my book, Bedtime Stories for the Living: A Father's Funny and Heartbreaking Memoir About The Power of Pursuing Your Dreams, please vote for it for the Cover of the Month contest on AllAuthor.com! Please take a short moment to vote for my book cover here:

This month, Bedtime Stories for the Living is a proud be a part of the "Hot Summer Self Help" promotion. Check out some books that will inspire you.
Hot Summer Self-Help Books:
Link:https://books.bookfunnel.com/hotsummerselfhelp/8tyzn0knw
Last Week's Post: How to Climb Today's Mountain 
But some days I'm not a climber. Some days I simply can't get my footing. Some days I don't have the courage and strength and determination to climb another mountain. Some days my bruised and bloodied hands hurt too much. Some days I sit at the base of the mountain terrified to move.
Quote of the Week:
If you would like to share something with others (a photo, a poem, a song, a quote, etc.) that tosses some positive vibes into the world, please send your suggestions to me at writeonfighton@gmail.com. Thanks!
~~
Bedtime Stories for the Living recently received not ONE…not TWO…but THREE highly coveted 5-Star ratings from Reader's Favorite–a highly-respected literary website that reviews books from all over the world!!!
Readers' Favorite Review by Emma Megan
Jay Armstrong, a high school English teacher, explains in "Bedtime Stories for the Living: A Father's Funny and Heartbreaking Memoir About The Power of Pursuing Your Dreams" how he was diagnosed with a rare, degenerative brain disease. This striking memoir contains wonderful love letters for each of Jay's children, beautiful true stories, and precious life lessons and advice. It also contains what Jay never told his kids, what he felt like saying to them but failed as life got in the way. In "Bedtime Stories for the Living", Jay talks about poetry and books, the importance of writing and its impact on his life, offering aspiring writers valuable writing tips. He also talks about the beauty and the challenges of life, of being a parent, and the difficulty of dealing with a rare disease.
You cannot read this breathtaking memoir and still be ungrateful for your health. "Bedtime Stories for the Living" by Jay Armstrong is the best motivational book I've ever read. Jay's writing style is addictive, mainly because it's nostalgic, vulnerable, and filled with wisdom and sorrow. In his uniqueness, Jay inspires and encourages not only his children but all his readers to figure out their dreams and to chase the one that brings them joy, to read poetry, and never to ignore their internal voice. He reminds them that they are responsible for how they adapt to change. "Bedtime Stories for the Living" is truly an empowering book as it speaks to the heart and the mind and delivers inspirational life lessons and unique stories. It's undoubtedly a must-read.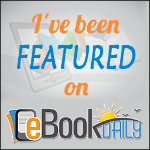 Are you a reader? Looking for your next good book to read or listen to? Check out my new page "Jay's Book Shelf" for some book recommendations.
If you like this post, you may also like:
~
~
~
~~
Jay Armstrong is a writer, speaker, former high school English teacher, and an award-winning author. Despite being diagnosed with a rare neurological disease, that impairs his movement, balance, eyesight, and speech–Jay presses on. The leader of the Philadelphia Ataxia Support Group, he hopes to help you find joy, peace, and meaning in life. For Jay, a good day consists of 5 things:
1. Reading
2. Writing 
3. Exercising
4. Hearing his three children laugh
5. Hugging his wife
(Bonus points for a dinner with his parents or a drink with his friends)
Jay hasn't had a bad day in quite a long time. 
You can also visit Jay at jayarmstrongwrites.com