Alchemy Behind the Dugout
When I was a high school English teacher, I often encouraged my students to strive to be the dumbest student in the classroom.
This scrap of advice was never well received. A lot of blank stares. A lot of indifferent smirks. A lot of clock checking. Which made sense because when I was a teenager and if I heard my own advice I would have wagged my head in disagreement. Don't we want to be the smartest, funniest, healthiest, most attractive, and most successful person in the room? Isn't the goal to be the envy of the room?
The advice, which I adopted from Simon Sinek's book, Start with Why, which explains this novice mentality allows a person to be focused, undistracted, and like a sponge, absorb the lessons being taught.
Some say baseball is boring. And as a baseball fan, I get it. It's a tedious game played at a glacial pace. Pitching changes. Foul balls. Practice swings. Mound conferences. There are often long periods of simply watching two guys wearing the same clothes have a catch. The games are long enough that by the 7th inning fans are invited to stand and stretch. And a walk is a source of action.
On a warm June night, the classroom was Citi Field in Flushing, New York. Home of the New York Mets.
From the couch, Chase and I watched the bottom of the 8th inning between the Mets and the Milwaukee Brewers. The Mets were losing by one run and had base runners on first and third base. The Brewers pitching coach emerged from the dugout and signaled to the umpire he wanted to talk to his pitcher. "Time!", the home plate umpire barked. The infielders ringed the pitcher's mound. And so, a game with no clock, and total disregard for the spectator's time, was paused.
During the pause, as Mets fans roared as if snarled in Holland Tunnel traffic, the camera panned to a woman sitting five or six rows behind the Mets dugout. She was wearing a blue Mets hat, black-rimmed glasses, and was quietly reading The Alchemist by Paulo Coelho.
"What!?!", Chase blurted, "I can't believe she's reading. It's the bottom of the 8th. And she has great seats too!"
"Well, in her defense it is The Alchemist."
Chase looked at me like my students did when I encouraged them to be the dumbest student in the classroom. When I suggested that doing your own thing when everyone else is doing something else takes discipline and conviction and unwavering self-belief.
"I think it's kind of cool."
"Dad, it's the bottom of the 8th inning. It's a one run game. She's sitting behind the dugout. How could she be reading a book?"
"Well, The Alchemist is a great book."
"Yeah, but it's a baseball game. Not a library.
"True."
"So what's the book about?"
"The Alchemist, is about…"
I wanted to tell him that despite her hat, the woman reading The Alchemist in the bottom of the 8th inning, in a screaming stadium, fixed a beautiful metaphor.
At the book's heart, pulses the belief that a person's chief duty is to pursue their Personal Legend–to ignore noise and the lure of distractions and live your truest, most honest life, even if you're sitting behind the dugout.
I wanted to tell him that most people never learn to trust themselves. To believe in themselves. Or practice stillness. Or appreciate solitude.
I wanted to tell him that love and happiness and achievement only happen when we ignore other voices and have the courage to listen to your own.
I wanted to tell him in Bedtime Stories for the Living, I wrote an entire chapter explaining why he and his siblings should read The Alchemist.
But all I said was, "…I think you should read it for yourself and, when you're done, tell me what it's about."
The Brewers coach turned and walked away from the pitcher's mound toward his dugout. The batter took a practice swing. The announcer commented on how loud the ballpark was. The camera returned to the woman reading. Unfazed by the tension buzzing on the baseball field, she turned a page.
Moments later, the Mets batter hit a single and they took the lead. The stadium roared again as if escaping the Holland Tunnel.
A few moments later, the Mets won the game.
Baseball, a lot like life, is a marathon. It's chess with bats and balls. Some call it boring. Other's find baseball slow pace to be tremendously interesting. It's a cerebral game. A game of decisions and patience. I think Paulo Coelho would agree that in a baseball game and in life, amazing things happen, but it's easy to lose focus. Make mistakes. Doubt abilities. Success is daunting and difficult to achieve. Striking out is easy. And yet, both life and baseball, reward action. Value good decisions. And offer much needed redemption.
As I surfed the TV for another baseball game as Chase took a sip of his lemonade and asked, "Dad, is The Alchemist a movie?"
Be well,
Jay
-As a devout Phillies fan, it hurt my heart to write about a Mets victory.
-This week, Cindy and I are celebrating our 17th wedding anniversary 100 miles apart. She will be with one son at a soccer tournament and I will be with the other at his baseball games. I want to share "Taking Notes" which, in my opinion, is my best writing effort to articulate love. It is also the final chapter in Bedtime Stories for the Living.
-Big thanks to everyone who bought an "Enjoy the Storm" t-shirt. I hope it provides you much comfort when you must endure troubled times.
Congratulations to my friend Chris Palmore for recently publishing his 5th book–Gratitude Journey Volume 2. I'm so honored and humbled to have my writing featured in this awesome book. Please check it out!
Here is the link: https://www.amazon.com/dp/B0B3GVTN8L
~
A friend, who is much smarter than me, explained there are two kinds of hope, "Passive hope and active hope."
Quote of the Week:
If you would like to share something with others (a photo, a poem, a song, a quote, etc.) that tosses some positive vibes into the world, please send your suggestions to me at writeonfighton@gmail.com. Thanks!
~~
Bedtime Stories for the Living recently received not ONE…not TWO…but THREE highly coveted 5-Star ratings from Reader's Favorite–a highly-respected literary website that reviews books from all over the world!!!
Readers' Favorite Review by Emma Megan
Jay Armstrong, a high school English teacher, explains in "Bedtime Stories for the Living: A Father's Funny and Heartbreaking Memoir About The Power of Pursuing Your Dreams" how he was diagnosed with a rare, degenerative brain disease. This striking memoir contains wonderful love letters for each of Jay's children, beautiful true stories, and precious life lessons and advice. It also contains what Jay never told his kids, what he felt like saying to them but failed as life got in the way. In "Bedtime Stories for the Living", Jay talks about poetry and books, the importance of writing and its impact on his life, offering aspiring writers valuable writing tips. He also talks about the beauty and the challenges of life, of being a parent, and the difficulty of dealing with a rare disease.
You cannot read this breathtaking memoir and still be ungrateful for your health. "Bedtime Stories for the Living" by Jay Armstrong is the best motivational book I've ever read. Jay's writing style is addictive, mainly because it's nostalgic, vulnerable, and filled with wisdom and sorrow. In his uniqueness, Jay inspires and encourages not only his children but all his readers to figure out their dreams and to chase the one that brings them joy, to read poetry, and never to ignore their internal voice. He reminds them that they are responsible for how they adapt to change. "Bedtime Stories for the Living" is truly an empowering book as it speaks to the heart and the mind and delivers inspirational life lessons and unique stories. It's undoubtedly a must-read.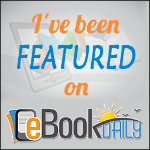 Are you a reader? Looking for your next good book to read or listen to? Check out my new page "Jay's Book Shelf" for some book recommendations.
If you like this post, you may also like:
~
~
~
~
~~
Jay Armstrong is a writer, speaker, former high school English teacher, and an award-winning author. Despite being diagnosed with a rare neurological disease, that impairs his movement, balance, eyesight, and speech–Jay presses on. The leader of the Philadelphia Ataxia Support Group, he hopes to help you find joy, peace, and meaning in life. For Jay, a good day consists of 5 things:
1. Reading
2. Writing
3. Exercising
4. Hearing his three children laugh
5. Hugging his wife
(Bonus points for a dinner with his parents or a drink with his friends)
Jay hasn't had a bad day in quite a long time.
You can also visit Jay at jayarmstrongwrites.com