How to Climb Today's Mountain
The woman behind me in the supermarket checkout line says to herself, "It's always something," when the cashier announced her register was not working.
As the line moaned and scanned for the shortest checkout line, behind me a voice shouted, "The same thing happened yesterday."
I recently came across the Haitian proverb, Dèyè mòn, gen mòn. And since my Haitian Creole is as functional as the register in checkout lane #5, I used Google translator to learn that the proverb simply means, "Beyond mountains there are more mountains."
A manager appears next to a "Buy 2 get 1 Free" display of candy bars, "#5's register is not working. Please move to lanes 3 or 7."
Carts break left and right and my brain tells my legs to move but they don't move. "Lanes 3 and 7. Move." I'm the only one still standing in lane 5. The manager looks at me. I muscle a half-smile back. "MOVE!" The capitalization and exclamation point jump start my brain and I steer the cart toward lane 3.
The problem with having an incurable brain disease is that it doesn't go away. There's no rest for the weary. There's no pill or procedure on the planet that will cure my disease. Every waking moment is a moment of bodily conflict.
I'm the last cart in the lane 3 line. The line is now so long I'm backed into the "Baking aisle" and standing next to a wall of yellow bricks of sugar. The register looks small and impossible. Beyond my cart, there are more carts.
My disease is my (metaphorical) mountain. And since, I'm going to be in this line for a while, I'm curious—What's your mountain?
What mountain do you stare up at every morning? What mountain have you been avoiding? What mountain have you attempted to climb only to lose your footing and fall?
Some days–maybe like you–I'm a climber. Some days I scale my mountain with courage and strength and determination. Even with bruised and bloodied hands, I'm committed to ascending to the top. To look down the mountain and feel proud. To feel my heart swell with triumph as my eyes embrace a top-of-the-mountain-view.
But some days I'm not a climber. Some days I simply can't get my footing. Some days I don't have the courage and strength and determination to climb another mountain. Some days my bruised and bloodied hands hurt too much. Some days I sit at the base of the mountain terrified to move.
The checkout line inches forward and I shuffle forward. My brain is failing to connect to my body. Today's mountain is higher than yesterday's mountain. I take out my phone, open the "memo" app, and type…
How to climb today's mountain:
Drink water
Take medication
Eat fruits and vegetables
Do push ups
Take the dog for a walk
Write to you
Read some pages from my favorite mountain climbing books (The Obstacle is the Way, The Alchemist, Reasons to Stay Alive, Full Catastrophe Living.)
Listen to Les Brown
Take a nap
Make my kids laugh
Cook a healthy family dinner
Make a mountain climbing playlist
Respond to that email I've been avoiding
Accept that mountains are not easy to climb
Accept that today's mountain is the only mountain that matters
Accept that when tomorrow comes–there will be another mountain to climb
I slide the phone into my pocket, enter the chute decorated with magazines, gift cards, and gum and move the groceries from my cart to the conveyor belt. The cashier smiles and says, "Did you come from lane 5, hon?"
"Yes."
"Same thing happened yesterday."
I nodded, "So I heard."
Be well,
Jay
Kids are taught not to judge a book by its cover but I need you to do just that!
If you liked the cover of my book, Bedtime Stories for the Living: A Father's Funny and Heartbreaking Memoir About The Power of Pursuing Your Dreams, please vote for it for the Cover of the Month contest on AllAuthor.com! Please take a short moment to vote for my book cover here:

This month, Bedtime Stories for the Living is a proud be a part of the "Hot Summer Self Help" promotion. Check out some books that will inspire you.
Hot Summer Self-Help Books:
Link:https://books.bookfunnel.com/hotsummerselfhelp/8tyzn0knw
My first published post on July 31, 2015, was a 206 word "How to" post about writing interesting college essays. Ironically, it was uninteresting. Besides my mom, I don't think anyone read it. Like most seven-year-olds, the post lacked depth, imitated other posts, and tried too hard to winnow attention. But thankfully, it didn't use the word winnow, and concluded with a seed of a statement, "tell a story that only you can tell", that rooted and sprouted everything I've written since then.
Quote of the Week:
If you would like to share something with others (a photo, a poem, a song, a quote, etc.) that tosses some positive vibes into the world, please send your suggestions to me at writeonfighton@gmail.com. Thanks!
~~
Bedtime Stories for the Living recently received not ONE…not TWO…but THREE highly coveted 5-Star ratings from Reader's Favorite–a highly-respected literary website that reviews books from all over the world!!!
Readers' Favorite Review by Emma Megan
Jay Armstrong, a high school English teacher, explains in "Bedtime Stories for the Living: A Father's Funny and Heartbreaking Memoir About The Power of Pursuing Your Dreams" how he was diagnosed with a rare, degenerative brain disease. This striking memoir contains wonderful love letters for each of Jay's children, beautiful true stories, and precious life lessons and advice. It also contains what Jay never told his kids, what he felt like saying to them but failed as life got in the way. In "Bedtime Stories for the Living", Jay talks about poetry and books, the importance of writing and its impact on his life, offering aspiring writers valuable writing tips. He also talks about the beauty and the challenges of life, of being a parent, and the difficulty of dealing with a rare disease.
You cannot read this breathtaking memoir and still be ungrateful for your health. "Bedtime Stories for the Living" by Jay Armstrong is the best motivational book I've ever read. Jay's writing style is addictive, mainly because it's nostalgic, vulnerable, and filled with wisdom and sorrow. In his uniqueness, Jay inspires and encourages not only his children but all his readers to figure out their dreams and to chase the one that brings them joy, to read poetry, and never to ignore their internal voice. He reminds them that they are responsible for how they adapt to change. "Bedtime Stories for the Living" is truly an empowering book as it speaks to the heart and the mind and delivers inspirational life lessons and unique stories. It's undoubtedly a must-read.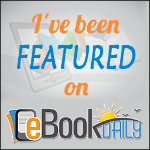 Are you a reader? Looking for your next good book to read or listen to? Check out my new page "Jay's Book Shelf" for some book recommendations.
If you like this post, you may also like:
~
~
~
~~
Jay Armstrong is a writer, speaker, former high school English teacher, and an award-winning author. Despite being diagnosed with a rare neurological disease, that impairs his movement, balance, eyesight, and speech–Jay presses on. The leader of the Philadelphia Ataxia Support Group, he hopes to help you find joy, peace, and meaning in life. For Jay, a good day consists of 5 things:
1. Reading
2. Writing 
3. Exercising
4. Hearing his three children laugh
5. Hugging his wife
(Bonus points for a dinner with his parents or a drink with his friends)
Jay hasn't had a bad day in quite a long time. 
You can also visit Jay at jayarmstrongwrites.com