Procrastination Comes Home
At 9:15 p.m. on the eve of Haley's first day of high school she plopped next to me on the couch and asked if I could help her with her summer reading assignment.
"When is it due?" I asked.
"I think tomorrow."
My legs were stretched on the ottoman in front of the TV, the Phillies game was in the seventh inning, and I was halfway through a bowl of pretzel sticks mixed with Peanut M&Ms. My laptop was open next to me on the couch. I recently began a virtual book tour and was asked to write a guest blog post for a website that will be showcasing Bedtime Stories for the Living.
However, when I opened the laptop I was greeted with familiar feelings of fear and doubt and went to the kitchen to get a snack.
When I returned to the living room, I turned on the TV and checked my Twitter feed. My laptop still open on the couch next to me. The cursor still blinking on a blank document.
Throughout my seventeen year high school teaching career, I ventured on a khaki-pants crusade to curb student procrastination.
I lectured how procrastination increases anxiety, anger, and fear. And how procrastination makes life unnecessarily harder. I provided students with strategies for overcoming procrastination such as the Pomodoro Technique or "The Nothing Alternative," which was coined by crime-fiction novelist Raymond Chandler. To get himself to write, Chandler would set aside four hours every morning and give himself an ultimatum: "WRITE, OR DO NOTHING AT ALL." This alternative inspired him to write eleven novels and become one of the most influential writers of modern American literature.
As a teacher, I hated student procrastination. I believed that if students applied care and completed their work in a timely fashion gifting them time to reread and revise their work they would become much better students. They would all graduate high school summa cum laude and go to Princeton University and all become leaders in the anti-procrastination movement which would single-handedly reverse global warming, cure cancer, and end world hunger.
In my mind, my lectures in a small New Jersey classroom were spirited. There was clapping and shouting. Like a Baptist church revival. Students would nod and vow to never procrastinate again. And when the bell rang, they left class, returned home, and avoided doing my homework.
Haley asks, "Dad, what is the proper way to incorporate direct quotes into a paragraph?"
I roll my eyes and shake my head.
"You had all summer…" but before I could finish, the Phillies score another run and I pump a fist in the air and fish out the last Peanut M&Ms in the bowl in a chocolatey celebration.
The game cut to a lawn care commercial and I spoke, "A few years ago, I made my students read a really interesting New York Times article about why we procrastinate. The article explained that procrastination isn't about laziness or being immature. We procrastinate to cope with emotions like fear, stress, and doubt. Turns out procrastination isn't about time management, it's about mood management."
Haley stares at her computer screen and slowly nods. The Phillies game returns to the TV.
"We procrastinate to avoid dealing with ourselves. And from what I learned procrastination only makes things worse. I found the best way to get work done is to simply eliminate distractions like food, TV, and your phone."
With my laptop open and the cursor still blinking on the blank page, with my phone still on Twitter, with an empty bowl on the end table, Haley looks at me, like so many of my high school students and asks, "So, are you going to help me with the assignment?"
Be well,
Jay
This week I begin an 8 week virtual book tour! An excerpt from Bedtime Stories for the Living along with my "18 Notes on Writing" are featured on Uplifting Reads.
And while you're there, enter for a chance to win a $10 Amazon Gift Card!
And though a blue whale has never visited a yoga class, it has an uncanny ability to ignore the stresses of its outside environment and control its heart rate. Researchers believe that by taking such actions these mammals have been able to find solutions and survive for millions of years.
Quote of the Week:
If you would like to share something with others (a photo, a poem, a song, a quote, etc.) that tosses some positive vibes into the world, please send your suggestions to me at writeonfighton@gmail.com. Thanks!
~~
Bedtime Stories for the Living recently received not ONE…not TWO…but THREE highly coveted 5-Star ratings from Reader's Favorite–a highly-respected literary website that reviews books from all over the world!!!
Readers' Favorite Review by Emma Megan
Jay Armstrong, a high school English teacher, explains in "Bedtime Stories for the Living: A Father's Funny and Heartbreaking Memoir About The Power of Pursuing Your Dreams" how he was diagnosed with a rare, degenerative brain disease. This striking memoir contains wonderful love letters for each of Jay's children, beautiful true stories, and precious life lessons and advice. It also contains what Jay never told his kids, what he felt like saying to them but failed as life got in the way. In "Bedtime Stories for the Living", Jay talks about poetry and books, the importance of writing and its impact on his life, offering aspiring writers valuable writing tips. He also talks about the beauty and the challenges of life, of being a parent, and the difficulty of dealing with a rare disease.
You cannot read this breathtaking memoir and still be ungrateful for your health. "Bedtime Stories for the Living" by Jay Armstrong is the best motivational book I've ever read. Jay's writing style is addictive, mainly because it's nostalgic, vulnerable, and filled with wisdom and sorrow. In his uniqueness, Jay inspires and encourages not only his children but all his readers to figure out their dreams and to chase the one that brings them joy, to read poetry, and never to ignore their internal voice. He reminds them that they are responsible for how they adapt to change. "Bedtime Stories for the Living" is truly an empowering book as it speaks to the heart and the mind and delivers inspirational life lessons and unique stories. It's undoubtedly a must-read.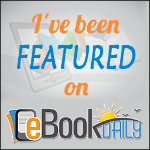 Are you a reader? Looking for your next good book to read or listen to? Check out my new page "Jay's Book Shelf" for some book recommendations.
If you like this post, you may also like:
~
~
~
~~
Jay Armstrong is a writer, speaker, former high school English teacher, and an award-winning author. Despite being diagnosed with a rare neurological disease, that impairs his movement, balance, eyesight, and speech–Jay presses on. The leader of the Philadelphia Ataxia Support Group, he hopes to help you find joy, peace, and meaning in life. For Jay, a good day consists of 5 things:
1. Reading
2. Writing
3. Exercising
4. Hearing his three children laugh
5. Hugging his wife
(Bonus points for a dinner with his parents or a drink with his friends)
Jay hasn't had a bad day in quite a long time.
You can also visit Jay at jayarmstrongwrites.com