A Different Kind of Hope
A friend, who is much smarter than me, explained there are two kinds of hope, "Passive hope and active hope."
"What's the difference?" I asked.
"Passive hope is lazy hope. Hope without action."
"Like standing in front of the TV hoping the Phillies would mount a two run comeback in the bottom of the ninth inning?"
My smart friend, who swears they've not watched a baseball game in thirty years, looked at me the way I look at my daughter's Algebra homework, "Sure. Active hope is assiduous. It's hope with action.
Partly because they're smart and partly because they've dedicated their life to researching how to improve brain behavior and motor skills of people like me, people with progressive neurological disorders–I knew my friend was right. Sitting idle and passively hoping quickly weakens your spirit.
"Cool." I nodded. Thought. Then asked, "So, what does assiduous mean?"
My smart friend cocked their head, "Weren't you an English teacher."
This week, I built a list of actions I recently took that provided me with the assiduous hope my friend was talking about. These are little actions.
However, I've come to learn little actions can lead to big hope:
1.Doing 10 pushups with my son.
2.Driving with the windows down and listening to Solsbury Hill by Peter Gabriel.
3. Walking with Maggie May on a cool June morning.
4. Watching my sons have a baseball catch in the backyard.
5. Having breakfast with an old friend.
6. Giving advice to a friend who asked for it.
7. Watching Field of Dreams for an estimated 50th time.
8. Tearing up at the end of Field of Dreams.
9. Listening to my daughter give the farewell speech at her graduation.
10. Listening to Les Brown.
11. Watching the evening shadows stretch across my backyard.
12. Uncorking a right hook into a punching bag.
13. Napping.
14. Rereading Reasons to Stay Alive by Matt Haig.
15. Writing to you.
16. Reading an email from a cancer survivor telling me how much they enjoyed Bedtime Stories for the Living.
17. Listening to the neighborhood birds talk at dusk.
18. Smiling.
19. Cooking dinner for my family while Frank Sinatra sings over a speaker in the background.
20. Accepting things I can't control like the progression of my brain disease, traffic, other people's opinions, and the cost of bacon.
21. Choosing to eat an apple instead of Apple Jacks.
In 1733, Alexander Pope, wrote An Essay on Man. Which, surprisingly, is not an essay. It's a very long and donnish poem littered with allusions to Isaac Newton, the Bible, and Greek and Roman Mythology.
Long poem short: Pope argues every person is a source of beauty and strength. That in a world of pain and suffering it's a person's earthly duty to transcend turmoil, be a positive force, and be a facilitator of hope for themselves and for others.
In the 289 years since Pope penned his poem, it's clear we're still struggling with hope. Unlike the knee breeches Pope probably wore, doubt, fear, and pessimism are still fashionable. Turn on the evening news, scroll through your Facebook feed, go to your local gas station–negativity is very much in style.
It seems as much then, as it does now, the glass is still half empty.
However, Pope and my smart friend remind us we have power against such en vogue hopelessness. By simply taking action, we gain resolve and a durable spirit until our perspective changes. Until the glass is half full.
Though my smart friend and I will never talk about the universal designated hitter or how interleague play threatens the mystique of the World Series, we can always talk about hope. How we are solely responsible for creating hope in our lives. How active hope is a different kind of hope.
And that makes me hopeful.
Be well,
Jay
Hopefully, my hopeful actions will encourage you to take your own hopeful actions today. If so, I'd love to hear from you.
~~
Congratulations to my friend Chris Palmore for recently publishing his 5th book–Gratitude Journey Volume 2. I'm so honored and humbled to have my writing featured in this awesome book. Check it out!
Here is the link: https://www.amazon.com/dp/B0B3GVTN8L
~
I want to welcome everyone who recently subscribed to my blog through the Book Funnel promotion and received a free eBook version of Bedtime Stories for the Living. I hope you enjoy the book. And I hope my silly, dad brain brings you insight, comfort, and humor each Friday.
Through Book Funnel's June promotions, I've teamed up with over 50 awesome authors to help promote our books. These books are nonfiction and range from self-improvement to memoirs. Please checkout the links below:
New Ideas and Different Perspectives: https://books.bookfunnel.com/newperspectives/6law3vrwby
After you say hello, I hope you reveal yourself. Ask good questions. Tell good stories. Put down your phone. Laugh. Value sunshine and deep breaths. Let love and gratitude guide all your decisions. Try your best. Ease people's burdens. Accept change. And when time urges, have the firmness and confidence to say goodbye and move forward.
Quote of the Week:
If you would like to share something with others (a photo, a poem, a song, a quote, etc.) that tosses some positive vibes into the world, please send your suggestions to me at writeonfighton@gmail.com. Thanks!
~~
Bedtime Stories for the Living recently received not ONE…not TWO…but THREE highly coveted 5-Star ratings from Reader's Favorite–a highly-respected literary website that reviews books from all over the world!!!
Readers' Favorite Review by Emma Megan
Jay Armstrong, a high school English teacher, explains in "Bedtime Stories for the Living: A Father's Funny and Heartbreaking Memoir About The Power of Pursuing Your Dreams" how he was diagnosed with a rare, degenerative brain disease. This striking memoir contains wonderful love letters for each of Jay's children, beautiful true stories, and precious life lessons and advice. It also contains what Jay never told his kids, what he felt like saying to them but failed as life got in the way. In "Bedtime Stories for the Living", Jay talks about poetry and books, the importance of writing and its impact on his life, offering aspiring writers valuable writing tips. He also talks about the beauty and the challenges of life, of being a parent, and the difficulty of dealing with a rare disease.
You cannot read this breathtaking memoir and still be ungrateful for your health. "Bedtime Stories for the Living" by Jay Armstrong is the best motivational book I've ever read. Jay's writing style is addictive, mainly because it's nostalgic, vulnerable, and filled with wisdom and sorrow. In his uniqueness, Jay inspires and encourages not only his children but all his readers to figure out their dreams and to chase the one that brings them joy, to read poetry, and never to ignore their internal voice. He reminds them that they are responsible for how they adapt to change. "Bedtime Stories for the Living" is truly an empowering book as it speaks to the heart and the mind and delivers inspirational life lessons and unique stories. It's undoubtedly a must-read.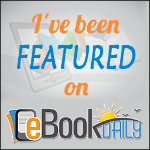 Are you a reader? Looking for your next good book to read or listen to? Check out my new page "Jay's Book Shelf" for some book recommendations.
If you like this post, you may also like:
~
~
~
~
~~
Jay Armstrong is a writer, speaker, former high school English teacher, and an award-winning author. Despite being diagnosed with a rare neurological disease, that impairs his movement, balance, eyesight, and speech–Jay presses on. The leader of the Philadelphia Ataxia Support Group, he hopes to help you find joy, peace, and meaning in life. For Jay, a good day consists of 5 things:
1. Reading
2. Writing
3. Exercising
4. Hearing his three children laugh
5. Hugging his wife
(Bonus points for a dinner with his parents or a drink with his friends)
Jay hasn't had a bad day in quite a long time.
You can also visit Jay at jayarmstrongwrites.com