Happy Birthday!
Decorate the cake and light the candles, because this week Write On Fight On celebrates its seventh birthday!
Seven-year-olds are at an age of development where they are becoming more independent. They're curious creatures who desire to learn more about what it means to be human. They can usually perform tasks like bathing, dressing themselves, and even pouring cereal. However, they need help with decision-making, constant guidance, and emotional support. Seven-year-olds are often stubborn. And sometimes they can be as crabby as SpongeBob stuffed in Circle Pants.
My first published post on July 31, 2015, was a 206 word "How to" post about writing interesting college essays. Ironically, it was uninteresting. Besides my mom, I don't think anyone read it. Like most seven-year-olds, the post lacked depth, imitated other posts, and tried too hard to winnow attention. But thankfully, it didn't use the word winnow, and concluded with a seed of a statement, "tell a story that only you can tell", that rooted and sprouted everything I've written since then.
When I first began writing, I was afraid to reveal too much about myself.
I was–and still am– a proud man struggling with a degenerative brain condition. A disease that often leaves me physically weak and emotionally insecure. I guess I wrote "How to" posts because they were safe, secure, and personally unrevealing. Because–as you know–it's down right terrifying to share your true self with others.
But slowly, post after post, I began warming to my own advice–tell a story that only you can tell.
And so if you have been with me since 2015, you have seen me grow and evolve into a middle-aged man and a seasoned writer who–every week is still afraid and uncertain–but possesses a seven year-old's curiosity and willingness to be vulnerable. So he can learn more about his own story in order to experience the whole human story.
Making the decision to begin this blog and to tell my story transformed my life.
My story introduced me to strangers from around the world. Strangers who, after reading my story, shared their own story, which I believe is life's beautiful reciprocal: the free exchange of stories to further experience the human experience.
If I learned anything from seven years of writing, it would be this: you are not alone.
I believe many of us feel we're disconnected human beings doomed to suffer alone. Or at least that's how I felt when I started writing. And then I moved from "How to" blogs and started sharing my story in weekly installments and eventually in a book and realized that our stories are the connective human tissue that hold us together.
Stories heal and comfort. They explain the past. They ease the uncertainties of the future. And as I wrote in the conclusion of Bedtime Stories for the Living, our stories are our responsibility to tell.
Despite being prone to tantrums–especially in quiet, uninteresting public places like the post office–seven-year-olds begin to develop a sense of empathy. They begin to realize other people have feelings. And even though they still may be strapped in car seats, they begin to realize they are free passengers on the human experience.
For me, being diagnosed at thirty-three years-old with a progressive brain disease was hard. In the first few years of being diagnosed, there was a masculine urge to hide my disease. To ignore my weakness. However, overtime I realized that though others may not have a brain disease everyone is suffering with–as a seven-year-old might say–their own poop.
I realized what I thought would disconnect me from others was the thing that actually connected me to others.
I guess, I was telling my story to you hoping you would share your story with me. Because like a seven-year-old, I'm curious and needy and desperately trying to learn about what it means to be human.
Thank you for all the support and encouragement you have gifted me over these seven years. Your hospitality to invite my story into your world has brought me both courage and perspective. And since you and I are traveling this life together, I hope my story has been a good companion and has invited you to tell your story.
Be well,
Jay
Seven-year-olds are told not to judge a book by its cover but I need you to do just that!
If you liked the cover of my book, Bedtime Stories for the Living: A Father's Funny and Heartbreaking Memoir About The Power of Pursuing Your Dreams, please vote for it for the Cover of the Month contest on AllAuthor.com! Please take a short moment to vote for my book cover here:

This month, Bedtime Stories for the Living is a proud be a part of the "Hot Summer Self Help" promotion. Check out some books that will inspire you.
Hot Summer Self-Help Books:
Link:https://books.bookfunnel.com/hotsummerselfhelp/8tyzn0knw
Congratulations to my friend Chris Palmore for recently publishing his 5th book–Gratitude Journey Volume 2. I'm so honored and humbled to have my writing featured in this awesome book. Please check it out!
Here is the link: https://www.amazon.com/dp/B0B3GVTN8L
~
But this summer I chose to watch you fail. And then I watched you do something inspiring. Something wondrously human. I watched you try again and again until you successfully turned double plays, stretched doubles into triples, and slide across home plate safely.
This summer your resilience stole my breath away.
This summer my blessed heart watched you play baseball.
Quote of the Week:
If you would like to share something with others (a photo, a poem, a song, a quote, etc.) that tosses some positive vibes into the world, please send your suggestions to me at writeonfighton@gmail.com. Thanks!
~~
Bedtime Stories for the Living recently received not ONE…not TWO…but THREE highly coveted 5-Star ratings from Reader's Favorite–a highly-respected literary website that reviews books from all over the world!!!
Readers' Favorite Review by Emma Megan
Jay Armstrong, a high school English teacher, explains in "Bedtime Stories for the Living: A Father's Funny and Heartbreaking Memoir About The Power of Pursuing Your Dreams" how he was diagnosed with a rare, degenerative brain disease. This striking memoir contains wonderful love letters for each of Jay's children, beautiful true stories, and precious life lessons and advice. It also contains what Jay never told his kids, what he felt like saying to them but failed as life got in the way. In "Bedtime Stories for the Living", Jay talks about poetry and books, the importance of writing and its impact on his life, offering aspiring writers valuable writing tips. He also talks about the beauty and the challenges of life, of being a parent, and the difficulty of dealing with a rare disease.
You cannot read this breathtaking memoir and still be ungrateful for your health. "Bedtime Stories for the Living" by Jay Armstrong is the best motivational book I've ever read. Jay's writing style is addictive, mainly because it's nostalgic, vulnerable, and filled with wisdom and sorrow. In his uniqueness, Jay inspires and encourages not only his children but all his readers to figure out their dreams and to chase the one that brings them joy, to read poetry, and never to ignore their internal voice. He reminds them that they are responsible for how they adapt to change. "Bedtime Stories for the Living" is truly an empowering book as it speaks to the heart and the mind and delivers inspirational life lessons and unique stories. It's undoubtedly a must-read.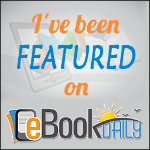 Are you a reader? Looking for your next good book to read or listen to? Check out my new page "Jay's Book Shelf" for some book recommendations.
If you like this post, you may also like:
~
~
~
~~
Jay Armstrong is a writer, speaker, former high school English teacher, and an award-winning author. Despite being diagnosed with a rare neurological disease, that impairs his movement, balance, eyesight, and speech–Jay presses on. The leader of the Philadelphia Ataxia Support Group, he hopes to help you find joy, peace, and meaning in life. For Jay, a good day consists of 5 things:
1. Reading
2. Writing
3. Exercising
4. Hearing his three children laugh
5. Hugging his wife
(Bonus points for a dinner with his parents or a drink with his friends)
Jay hasn't had a bad day in quite a long time.
You can also visit Jay at jayarmstrongwrites.com