Enjoy the Storm
The supermarket cashier, a man with shaggy gray hair, thick glasses, and wearing a black apron with "Glenn" stitched in white over his heart, scanned a 12-pack box of Cinnamon and Brown Sugar Poptarts and said, "Looks like it's going to be a good afternoon to stay inside and eat some Pop Tarts."
"Excuse me?"
"Storm's coming." He nodded to the store windows. While I was weaving through the aisles, the sky turned gray and urgent with swirls of purple. Glenn and I looked beyond the windows. Thunder rumbled. A flash of lightening ripped through the sky. A white grocery bag dove then ascended like the little kite that could.

"Yeah, I say you've got about three minutes."
"I guess, I better hustle."
"You better run."
I looked at Clark Able, who leaned against the inside of the shopping cart, and then back at Glenn, "I won't be running today."
He handed me the receipt, "Well," he shrugged his shoulders, "I guess enjoy the storm."

I've come to realize, and reluctantly accept, we often don't get to choose what happens to us. Storms happen. Brain diseases happen. Cancer happens. Shit happens. And sometimes these things are not fixable. They are incurable and terminal. I also realize, if all life, according to the Buddha, is suffering, then our human job is to simply make the best of it. To accept these unchanging things amicably and—as absurd as it may seem—to meet these things with love. Because, in our weakest moments, love inspires courage. Love strengthens will. Love lessens fear. And our love will help others endure their own suffering.

Despite Berlin's largest caterpillar sleeping above his upper lip, German philosopher Fredrick Nietzsche managed to articulate that person's potential simply hinged on whether they choose to embrace "Amor fati"— a love of fate.
"My formula for human greatness is amor fati: that one wants nothing to be different, not in the future, not in the past, not for all eternity. Not only to endure what is necessary, still less to conceal it— but to love it…" ~ Fredrick Nietzsche

While he studied to be a wizard, The Headmaster of Hogwarts–Albus Dumbledore reminded Harry Potter, "Our choices show what we truly are."
Navy Seals train to "embrace the suck."
The wise, Biblical star, King Solomon, believed that acceptance was a gift from God.
And winner of Literature's Most Pretentious Name Contest, William Wadsworth Longfellow pontificated that, "For after all, the best thing one can do when it is raining is let it rain."
The truth is: accidents happen. Plans change. Calamities occur. And the world remains forever indifferent to us and our Pop Tarts. These truths, if we let them, will gladly weaken us. They will fill us with doubt and insecurity and bitterness. They will pound our spirit into submission. It's futile–like trying to stop a storm–to think we can prevent inevitable truths from happening. And so, if these truths must happen, character is strengthened in our willingness to gratefully accept whatever happens. Amor fati.

As I loaded the car's trunk with stuffed grocery bags, fat raindrops fell and dark clouds tumbled overhead. The wind huffed and sent unsupervised shopping carts screaming across the parking lot. No amount of praying or wishing was going to change what was about to happen.
Glenn, the Sage of the Supermarket, was right.
The only thing left to do was shut my trunk lid and enjoy the storm.
Be well,
Jay
PS: As I wrote this post I thought that "enjoy the storm" would make for a nice t-shirt (thanks Glenn!). And since it's almost summer, I thought now was a good time to offer a brand new Write On Fight On Supporter Shirt! A shirt–unlike your "Shit Happens" shirt–you can wear to church. The WOFO "Enjoy the Storm" are available through Custom Ink until June 3rd. So order your shirts today! And let's enjoy the storm together!

Store Link: https://www.customink.com/g/nxt0-00ck-r21d
~~
I want to welcome everyone who recently subscribed to my blog through the Book Funnel promotion and received a free eBook version of Bedtime Stories for the Living. I hope you enjoy the book. And I hope my silly, dad brain brings you insight, comfort, and humor each Friday.
Through Book Funnel's May promotions, I've teamed up with over 50 awesome authors for two promotions. These books are nonfiction and range from self-improvement to memoirs. Please checkout the links below:
Wonderous Nonfiction: https://books.bookfunnel.com/into-wonder/ynt71w10g3
New Ideas and Different Perspectives: https://books.bookfunnel.com/newperspectives/6law3vrwby
Maggie May darts out from behind a white Jeep, with a mischievous smile as if saying, "Nanny, nanny, poo, poo." stops, looks at me, and races across the street, disappearing in a backyard. Wild and free. A moment of possibility and power. A moment she would some day brag about to other dogs.
Quote of the Week:
If you would like to share something with others (a photo, a poem, a song, a quote, etc.) that tosses some positive vibes into the world, please send your suggestions to me at writeonfighton@gmail.com. Thanks!
~~
Bedtime Stories for the Living recently received not ONE…not TWO…but THREE highly coveted 5-Star ratings from Reader's Favorite–a highly-respected literary website that reviews books from all over the world!!!
Readers' Favorite Review by Emma Megan
Jay Armstrong, a high school English teacher, explains in "Bedtime Stories for the Living: A Father's Funny and Heartbreaking Memoir About The Power of Pursuing Your Dreams" how he was diagnosed with a rare, degenerative brain disease. This striking memoir contains wonderful love letters for each of Jay's children, beautiful true stories, and precious life lessons and advice. It also contains what Jay never told his kids, what he felt like saying to them but failed as life got in the way. In "Bedtime Stories for the Living", Jay talks about poetry and books, the importance of writing and its impact on his life, offering aspiring writers valuable writing tips. He also talks about the beauty and the challenges of life, of being a parent, and the difficulty of dealing with a rare disease.
You cannot read this breathtaking memoir and still be ungrateful for your health. "Bedtime Stories for the Living" by Jay Armstrong is the best motivational book I've ever read. Jay's writing style is addictive, mainly because it's nostalgic, vulnerable, and filled with wisdom and sorrow. In his uniqueness, Jay inspires and encourages not only his children but all his readers to figure out their dreams and to chase the one that brings them joy, to read poetry, and never to ignore their internal voice. He reminds them that they are responsible for how they adapt to change. "Bedtime Stories for the Living" is truly an empowering book as it speaks to the heart and the mind and delivers inspirational life lessons and unique stories. It's undoubtedly a must-read.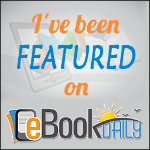 Are you a reader? Looking for your next good book to read or listen to? Check out my new page "Jay's Book Shelf" for some book recommendations.
If you like this post, you may also like:
~
~
~
~
~~
Jay Armstrong is a writer, speaker, former award-winning high school English teacher, and an award-winning author. Despite being diagnosed with a rare neurological disease, that impairs his movement, balance, eyesight, and speech–Jay presses on. He hopes to help you find joy, peace, and meaning in life. For Jay, a good day consists of 5 things:
1. Reading
2. Writing
3. Exercising
4. Hearing his three children laugh
5. Hugging his wife
(Bonus points for a dinner with his parents or a drink with his friends)
Jay hasn't had a bad day in quite a long time.
You can also visit Jay at jayarmstrongwrites.com