Return of The Get Up
Haley, my 14-year-old daughter's favorite word is literally: Literally.
"I graduate eighth grade in literally 10 days."
"Chicken again? We had chicken for dinner literally last night."
"You just literally stepped on my sneakers."
The other day, as I told Cindy about how a-friend-of-a-friend was recently diagnosed with Ataxia and that my friend asked me if I would be willing to talk to their friend about our shared brain disease, Chase interrupted and asked, "Dad, how many people in the world have ataxia?"
"I don't know about the world. The last time I looked there was about 150,000 Ataxians in the U.S."
"Is that a lot?"
"Well…"
Haley chimes in, "No. There's literally over 300 million people in the U.S."
In Bedtime Stories for the Living, there are two chapters The Get Up and The Get Up: Remix that detail literal falls I suffered and how despite physical and emotional pain I got up. I have made some of my falls public. Please understand, I don't enjoy falling or even writing about my falls. It's embarrassing. But I've learned that talking about my falls has made me more resilient and has encouraged others to talk about their falls both literal and/or figurative.
Take this one I've kept from sharing with you for fear of embarrassment: A few days after Cindy and I bought a shiny, brand new car to replace the car that was totaled in an accident, I lost my balance, fell into the new car, and my right shoulder left a grapefruit size dent in the side panel of the new car.
Ataxia might be literally rare. But falling is figuratively not.
My most recent fall happened early one morning. As the kids, in their school uniforms, shoveled their breakfast, Maggie May scratched at the front door.
Grabbing a plastic bag, I announced, "I'm taking Maggie out."
"Sit."
She sits.
"Good girl."
She wags her tail.
I slip her leash on and open the front door, "Stay."
But on this fine May morning, two squirrels played a version of tag in our front yard. When I opened the front door, Maggie ripped pass me, yanked my right arm, "Maggie!..," I shouted as I spun around, waved at the morning air, curse gravity, until I laid next to a lonely dandelion slowly swaying in a flower bed of red tipple stones.
Maggie May dashed across the front lawn. The squirrels scurried up a tree. A white car slowly passed by.
Maggie May sat at the base of the tree, ears hanging low, looking like the kid unpicked for a neighborhood game.
Cindy flung the door open, "Are you okay?"
I looked at the palms of my hands. A few bruises. No blood.
"I'm fine."

Cindy hopped over me, grabbed Maggie May by the leash, and returned with Maggie May and her pink wagging tongue. "You need help?"
"I'm okay."
Cindy and Maggie stepped over me and stepped inside.
I'm forced to constantly remind myself that falling–both literally and figuratively–is just a position, not a fate.
However, for all the decisions in a lifetime, the decisions following falls might be the most critical. They present us all with the following private dilemma:
Who will I become if I wallow in self-pity, make excuses, blame others, and don't get up?
Or
Who will I become if I turn inward, use my resolve, take a deep breath, and find a way to get up?
The answers define us. The actions transform us. And for years to come, every single relationship– even the relationship we have with ourselves–will be affected by our choices in these most difficult moments.
When the kids returned home from school, Haley rummaged through the pantry like a teenage raccoon. She grabbed a bag of Salt and Vinegar potato chips from the shelf and asked, "Dad, did you literally fall this morning.
"Literally."
"Are you okay?
"I got up."
"Well," opening the bag of potato chips, "I'm glad you did."
Be well,
Jay
The WOFO "Enjoy the Storm" are available through Custom Ink until June 3rd (click here). This t-shirt for troubled times will be a poly-fiber reminder to make the best of every situation.
Life is uncomfortable. Your shirt doesn't have to be.
These shirts are available for a limited-time only. The store closes on June 3rd!
Store Link: https://www.customink.com/g/nxt0-00ck-r21d
~~
I want to welcome everyone who recently subscribed to my blog through the Book Funnel promotion and received a free eBook version of Bedtime Stories for the Living. I hope you enjoy the book. And I hope my silly, dad brain brings you insight, comfort, and humor each Friday.
Through Book Funnel's May promotions, I've teamed up with over 50 awesome authors for two promotions. These books are nonfiction and range from self-improvement to memoirs. Please checkout the links below:
Wonderous Nonfiction: https://books.bookfunnel.com/into-wonder/ynt71w10g3
New Ideas and Different Perspectives: https://books.bookfunnel.com/newperspectives/6law3vrwby
Last Week's Post: Enjoy the Storm
I've come to realize, and reluctantly accept, we often don't get to choose what happens to us. Storms happen. Brain diseases happen. Cancer happens. Shit happens. And sometimes these things are not fixable. They are incurable and terminal.
I also realize, if all life, according to the Buddha, is suffering, then our human job is to simply make the best of it. To accept these unchanging things amicably and—as absurd as it may seem—to meet these things with love.
Poem of the Week: Good Bones by Maggie Smith
I literally avoid watching the nightly news. Not because I believe ignorance is bliss. But as I recently told a friend, "I feel like watching the news erodes my soul."
However, this week, under the horrible weight of the Uvalde elementary school shooting, I submitted. I watched the news.
As a former teacher and current human being, I'm heartbroken. When a tragedy like this occurs, especially in a school, and especially involving little, defenseless children–we personalize it. We think of our own children. Our own community. We wonder if we should have ever gifted this world with our children. We question whether humans are fundamentally good mammals or not.
I have used Maggie Smith's poem, "Good Bones" here before but it's one of my favorites and this week I listened to it quite a bit. It's a heart-mending reminder that despite the painful news of the day, this place still has good bones and still can be beautiful. Albert Camus said, "When there is no hope, one must invent hope. This week, this poem helped me to invent hope. I hope it does the same for you.
If you would like to share something with others (a photo, a poem, a song, a quote, etc.) that tosses some positive vibes into the world, please send your suggestions to me at writeonfighton@gmail.com. Thanks!
~~
Bedtime Stories for the Living recently received not ONE…not TWO…but THREE highly coveted 5-Star ratings from Reader's Favorite–a highly-respected literary website that reviews books from all over the world!!!
Readers' Favorite Review by Emma Megan
Jay Armstrong, a high school English teacher, explains in "Bedtime Stories for the Living: A Father's Funny and Heartbreaking Memoir About The Power of Pursuing Your Dreams" how he was diagnosed with a rare, degenerative brain disease. This striking memoir contains wonderful love letters for each of Jay's children, beautiful true stories, and precious life lessons and advice. It also contains what Jay never told his kids, what he felt like saying to them but failed as life got in the way. In "Bedtime Stories for the Living", Jay talks about poetry and books, the importance of writing and its impact on his life, offering aspiring writers valuable writing tips. He also talks about the beauty and the challenges of life, of being a parent, and the difficulty of dealing with a rare disease.
You cannot read this breathtaking memoir and still be ungrateful for your health. "Bedtime Stories for the Living" by Jay Armstrong is the best motivational book I've ever read. Jay's writing style is addictive, mainly because it's nostalgic, vulnerable, and filled with wisdom and sorrow. In his uniqueness, Jay inspires and encourages not only his children but all his readers to figure out their dreams and to chase the one that brings them joy, to read poetry, and never to ignore their internal voice. He reminds them that they are responsible for how they adapt to change. "Bedtime Stories for the Living" is truly an empowering book as it speaks to the heart and the mind and delivers inspirational life lessons and unique stories. It's undoubtedly a must-read.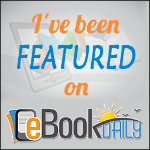 Are you a reader? Looking for your next good book to read or listen to? Check out my new page "Jay's Book Shelf" for some book recommendations.
If you like this post, you may also like:
~
~
~
~
~~
Jay Armstrong is a writer, speaker, former award-winning high school English teacher, and an award-winning author. Despite being diagnosed with a rare neurological disease, that impairs his movement, balance, eyesight, and speech–Jay presses on. He hopes to help you find joy, peace, and meaning in life. For Jay, a good day consists of 5 things:
1. Reading
2. Writing
3. Exercising
4. Hearing his three children laugh
5. Hugging his wife
(Bonus points for a dinner with his parents or a drink with his friends)
Jay hasn't had a bad day in quite a long time.
You can also visit Jay at jayarmstrongwrites.com