Don't Be a Blockbuster Video
Apparently, Don Corleone now side hustles with the Apple TV marketing department, because they recently made me an offer I couldn't refuse.
Purchasing Apple TV quickly promoted my first binge-watching experience.
I know, binge-watching has been a thing since 2012. In fact, when I admitted to my 14-year-old daughter that I recently binged-watched my first television series, she scrunched her nose like the time when I explained how Blockbuster video stores once worked to her and replied, "Really?
The show I binged-watched was Ted Lasso. A show released in 2020.
I consumed the first eight episodes of Season 1 on a cold Saturday night. If you're not familiar with the show it's about a bighearted, Division II college football coach from Wichita State University who becomes the head coach of a professional soccer team in England.
Just after midnight, I sat on my couch, eating popcorn when Coach Lasso delivered a halftime speech to his team about change.
"Most of the time, change is a good thing. Now, I think that's what it's all about. Embracing change. Being brave. Doing whatever you have to, so that everyone in your life can move forward with theirs."– Ted Lasso
Since retiring from teaching and since my disease has progressed, I've read a lot about change. From ancient Greek philosophy to bestselling books to modern memes, change is simply the one constant in all human life. And it's clear: how we react to these changes either impedes or empowers us.
Change is something I struggle with on a daily basis. In a matter of three years, my health changed. My employment changed. My profession changed. My connections to the world changed. And my use of the phrase "used to" increased considerably.
I'll admit to you, this new life is still a bit strange. My former colleagues and current friends are all busy working. I go food shopping during the weekdays with senior citizens who need help reaching the Jello boxes on the top shelf. I talk to my dog.
However, I'm learning this change offers an opportunity to experience a life that is, in many ways, more richer, genuine, and meaningful than before. A life that is a much truer reflection of the person I am today.
Yet what I failed to realize is that by allowing yourself to change, you're letting others know that they too can change. That our change does not only affect us. And by preventing our change we are selfishly preventing others from changing.
If change is integral to human life, why are we often resistant to it? Why do we struggle to accept that change itself is constant? And why are we so skeptical and fearful of change?
Ancient Greek philosopher Heraclitus explained that the natural world is a place of perpetual change. People age. Seasons turn. Businesses go out of business. Cities crumble and are rebuilt.
"You can't step into the same river twice — even rocks were subject to changes by the elements over time."–Heraclitus
Change is the one constant in our lives, yet it might be the hardest constant to accept.
In this letter, I want to encourage you to let go of the lie that you're too old, too young, or too right to change. Be brave enough to see beyond your present situation. Be humble enough to realize change is a heroic sacrifice. Be aware enough to know change feeds growth. And humans need to grow in order to stay in business.
My local Blockbuster store, where I spent so many youthful hours deciding what movie to rent on a Saturday night, is now a pharmacy.
Blockbuster Video failed to change. Don't be a Blockbuster Video.
Be well,
Jay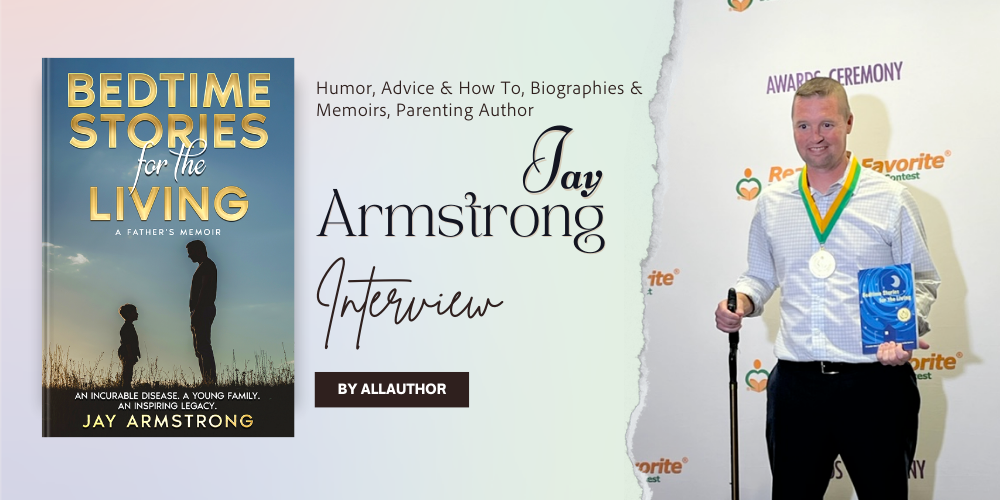 A writer, speaker, former high school English teacher, and award-winning author, Jay Armstrong always enjoyed making people feel something. He was also a stand-up comedian. Ever since he was a child he wanted to write a book. His memoir, Bedtime Stories for the Living won first place in the non-fiction/parenting category of the International Readers' book contest. He enjoys reading, writing, and exercising. Read full interview…
February Book Promos for You:
Are looking for inspiration? Are you searching for a better version of yourself?
This month I joined literary forces with some best-selling authors in two awesome book promotions. Click the links below:
Change Your Mind. Grow Your Relationship
Finding Freedom, Building Your Best Life
You miss 100% of the shots you don't take…
A few months ago, with low expectations, I took a shot and entered "Bedtime Stories for the Living" in the highly regarded, highly competitive international book contest presented by Readers' Favorite. Readers' Favorite is an established force in the publishing industry. They have worked withPenguin Random House, Simon & Schuster, and Harper Collins, and have received the "Best Websites for Authors" and "Honoring Excellence" awards from the Association of Independent Authors.
Anyway, just before I was about to take a midday nap, I was informed that this suburban dad had won…
First Prize, the Gold Medal, in the Non-Fiction/Parenting genre!

~~
Are you a reader? Looking for your next good book to read or listen to? Check out my new page "Jay's Book Shelf" for some book recommendations.
If you like this post, you may also like:
~
~
~~
Jay Armstrong is a speaker and an award-winning author. Despite being diagnosed with a rare neurological disease, that impairs his movement, balance, eyesight, and speech–Jay presses on. The leader of the Philadelphia Ataxia Support Group, he hopes to help you find joy, peace, and meaning in life. For Jay, a good day consists of 5 things:
1. Reading
2. Writing
3. Exercising
4. Hearing his three children laugh
5. Hugging his wife
(Bonus points for a dinner with his parents or a drink with his friends)
Jay hasn't had a bad day in quite a long time.
You can also visit Jay at jayarmstrongwrites.com