You are the Sky
In his book, "Reasons to Stay Alive" Matt Haig writes, "the cloud can't exist without the sky, but the sky can exist without the cloud."
I walk Maggie May on a hot Monday morning across my neighborhood and stop at the bottom of a steep, black top incline. A white SUV passes and the driver waves. The sun italicizes everything. The SUV's tailgate. The silver chain link fence that runs up the hill. My iPhone's screen when I pull it from my pocket and open the "Health" app to check today's steps.
It appears so normal, so very suburban until an orchestra musicians wearing black tuxedos and black gowns and shiny shoes clack into my brain and pick up their instruments and sit in rows of folding chairs. The conductor stands on a stool, back to the audience, clears his throat, nods at the orchestra, and waves his baton. The theme from Rocky trumpets in my head.
"Let's go!"
Maggie May trots next to me.
Maybe it was the orchestra in my head or that, aside from Maggie May, there were no witnesses, either way a swell of courage found my heart and for a moment I forgot about my brain disease and turned the walk into a slow, jaunty jog. Maggie May looks at me and easily quickens her trot.
The orchestra conductor drops his baton. The music suddenly stops. My knees buckle. The sun ducks behind a lone cloud. Gravity presses hard on my shoulders. Maggie May trots forward. I stumble backwards. The leash tightens. Maggie May stops and spins her head towards me. The conductor bends down and reaches for his baton. The few healthy neurons in my brain lock elbows and stand tall. On a quiet Monday morning a familiar tug-of-war ensues inside and outside of me.
In this letter, I want to tell you something you already know: the sun and gravity never stop. Everyday they are relentlessly present. And everyday they bear witness to our struggle. They weigh on us and make us sweat, as we attempt the human work of moving forward. And I hope that in spite of everything, you have the courage to move forward.
This time, in my endless tug-of-war, the neurons win. My heals and toes hold their ground. A dark blue Mustang convertible with the top down passes by. The sun reappears italicizing everything again and the conductor raises his baton, swings his hands, and the orchestra begins to play the Rocky theme again.
"Let's go," I say again to Maggie May. She begins to trot again and I begin to walk up the hill. Again.
When I reach the top of the hill I take a deep breath and I squint at the sky.
We are vast and deep and powerful. An expanse of possibilities. A swirl of inspiring beauty. But sometimes there are clouds. Sometimes those clouds seem permanent. Forever fixed to litter the sky. Then I remember something I once read, "The cloud can't exist without the sky, but the sky can exist without the cloud."
Sweat hangs from my nose. Maggie May pants. I look down at the hill I just climbed. The conductor turns and faces the audience. The orchestra puts down their instruments and stands. The audience applauds.
We are the sky.
And so, under a cloudless Monday morning sky, a sweaty man and his panting dog do the miraculous work of walking home.
Be well,
Jay
This month, Bedtime Stories for the Living was chosen to be a part of two promotions this month:
Christian, Health & Well-Being, and Inspirational Books:
Link: https://books.bookfunnel.com/evewhereareyou/6cj36smd3u
Self-Help Non Fiction Books:
Link: https://books.bookfunnel.com/selfhelpbooks/ofv1jk1ls6
With titles like 500 Daily Affirmations forAnxiety and Being Yourself Journal, this promo is full of books that strive to provide readers with new and healthier perspectives.
Congratulations to my friend Chris Palmore for recently publishing his 5th book–Gratitude Journey Volume 2. I'm so honored and humbled to have my writing featured in this awesome book. Please check it out!
Here is the link: https://www.amazon.com/dp/B0B3GVTN8L
~
In our E-age, the letter is a dusty relic. Like a rotary phone in the corner of Mick Jagger's garage.  We're hammered with hourly emails, snaps, and tweets. Though convenient, this quick, informal communication has diluted the intentionality of written communication. Our modern spirit has been cuffed by brevity and speed. Sometimes we forget to breathe. Sometimes we forget to reflect. Sometimes we forget that slowing down is necessary for survival.
Quote of the Week:
If you would like to share something with others (a photo, a poem, a song, a quote, etc.) that tosses some positive vibes into the world, please send your suggestions to me at writeonfighton@gmail.com. Thanks!
~~
Bedtime Stories for the Living recently received not ONE…not TWO…but THREE highly coveted 5-Star ratings from Reader's Favorite–a highly-respected literary website that reviews books from all over the world!!!
Readers' Favorite Review by Emma Megan
Jay Armstrong, a high school English teacher, explains in "Bedtime Stories for the Living: A Father's Funny and Heartbreaking Memoir About The Power of Pursuing Your Dreams" how he was diagnosed with a rare, degenerative brain disease. This striking memoir contains wonderful love letters for each of Jay's children, beautiful true stories, and precious life lessons and advice. It also contains what Jay never told his kids, what he felt like saying to them but failed as life got in the way. In "Bedtime Stories for the Living", Jay talks about poetry and books, the importance of writing and its impact on his life, offering aspiring writers valuable writing tips. He also talks about the beauty and the challenges of life, of being a parent, and the difficulty of dealing with a rare disease.
You cannot read this breathtaking memoir and still be ungrateful for your health. "Bedtime Stories for the Living" by Jay Armstrong is the best motivational book I've ever read. Jay's writing style is addictive, mainly because it's nostalgic, vulnerable, and filled with wisdom and sorrow. In his uniqueness, Jay inspires and encourages not only his children but all his readers to figure out their dreams and to chase the one that brings them joy, to read poetry, and never to ignore their internal voice. He reminds them that they are responsible for how they adapt to change. "Bedtime Stories for the Living" is truly an empowering book as it speaks to the heart and the mind and delivers inspirational life lessons and unique stories. It's undoubtedly a must-read.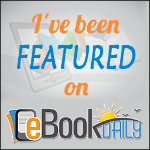 Are you a reader? Looking for your next good book to read or listen to? Check out my new page "Jay's Book Shelf" for some book recommendations.
If you like this post, you may also like:
~
~
~
~
~
~
~~
Jay Armstrong is a writer, speaker, former high school English teacher, and an award-winning author. Despite being diagnosed with a rare neurological disease, that impairs his movement, balance, eyesight, and speech–Jay presses on. The leader of the Philadelphia Ataxia Support Group, he hopes to help you find joy, peace, and meaning in life. For Jay, a good day consists of 5 things:
1. Reading
2. Writing 
3. Exercising
4. Hearing his three children laugh
5. Hugging his wife
(Bonus points for a dinner with his parents or a drink with his friends)
Jay hasn't had a bad day in quite a long time. 
You can also visit Jay at jayarmstrongwrites.com