Stripping and Telling Jokes to Pay for College Tuition
As I drove to All Saints Episcopal Church to deliver my first book reading, I turned off the radio and thought about strippers and comedians.
In Consider This: Moments in My Writing Life after Which Everything Changed, author Chuck Palahniuk explains good storytelling uses strippers (metaphorically, I think) to engage the listener and comedians (also metaphorically) to offer listeners a momentary release from the engagement. According to Palahniuk, strippers build tension while comedians cut it.
I was led to the baseline of a high-ceilinged room with polished hardwood floors that resemble an elementary school basketball court–without the baskets, or foul lines, or tempered parents questioning the referee's visual perception–to a high-backed cushioned chair that matched my grandmother's living room furniture.
I sat in the cushioned chair and pulled my creased, coffee-stained copy of Bedtime Stories for the Living from a canvas bag heavy with crisp, clean copies of Bedtime Stories for the Living that I hoped would one day pay for my kid's college tuition.
Guests filtered through brown double-doors, whispered, glanced at me, and visited the wine station.
The church caretaker moved the microphone stand in front of me, saw Bedtime Stories for the Living on my lap and asked if I was going to do a book reading.
"Yes."
"Bedtime Stories for the Living. Hmm…never heard of it. Is that a book of bedtime stories? Like fairytales?"
"Sort of. But not fairy tales. They're real-life stories."
"Oh." I thought he would ask another question but instead he pointed at the book and said, "That's a really cool cover."
"Yeah it is. My friend designed it."
"Your friend is really talented. Is your friend Jay Armstrong?"
"No. I'm Jay Armstrong."
With full wine glasses, the audience took their seats. After I was introduced, I read the chapter "Don't Give Up." While writing the book I often fantasized about reading the published book to an audience. However, as the book progressed so did my disease. My voice, like my body, fell victim to it's cruelty. Once strong and clear, my voice now slurs like it had one too many visits to the wine station. Maybe I'm being self-conscious but I recently heard my new voice played back on a video and didn't like what I heard.
And yet, one wobbly word at a time, I read on. Baring myself to a room full of strangers. A literary strip-tease. Each line stirring a strange mix of fear and empowerment. All those eyes on me. All those hearts hanging on me.
When I approached the chapter's end, my voice quivered as I read the lines, I want my kids to know, right now, I'm trying my best. I want them to know I endure for them. Because I know one day, when they're struggling in their adult lives, they may ask themselves, "What would Dad do?"
The room sniffled. I sniffled.
I cleared my throat and wiped my nose. I explained to the audience I promised myself I wouldn't get emotional tonight but…,"I hope you didn't get any tears in your wine."
The room laughed. I laughed.
The room clapped. I smiled.
Writer's write stories to communicate. To connect. To question the human experience. To study our own insecurities. And to encourage others to tell their stories. I learned that if we focus on sharing ourselves with others, our own fears and doubts diminish. That others find strength in our vulnerability.
I adjusted the microphone. "Any questions?"
The room fell silent. Quick came a flashback to my teaching career. Standing in the front of the classroom, teaching my little heart out, and at the lesson's conclusion asking the class, "Any question?" only to have a student raise their hand and ask, "Can I go to the bathroom?"
I shifted my weight. Even though I made the audience laugh and cry, I was still unsure of myself. I needed their questions to validate my own story.
But then, one hand after another began to raise.
"What do your kids think about the book?"
"How has your relationship changed with your wife since you were diagnosed?"
"Are you going to write another book?"
"Were you once a teacher? Do you miss it?"
"Are you religious?"
"What advice would you give to someone struggling with their own health issues?"
"If you could physically do one thing that you can no longer do, what would it be?"
After I answered all the questions, I thanked the audience for inviting me, for listening to my story and that, maybe, hearing my story will encourage them to embrace and tell their story.
The audience clapped again. Then a voice asked, "Do you have any books for sale tonight?"
I smiled again. "Yes. And all proceeds from tonight's book sales will help pay for my kid's college tuition."
Be well,
Jay
I want to welcome everyone who recently subscribed to my blog through the Book Funnel promotion and received a free eBook version of Bedtime Stories for the Living. I hope you enjoy the book. And I hope my silly, dad brain brings you insight, comfort, and humor each Friday.
Through Book Funnel's April promotions, I've teamed up with over 100 awesome authors who, for a limited time, are giving away their eBooks for FREE! These books are nonfiction and range from self-improvement to memoirs. Please checkout the links below and discover some fantastic authors:
April FREE Non-Fiction Books:
https://books.bookfunnel.com/booktigers-april-nonfiction/1eepbes5hn
Free Books for Sant Jordi Day: https://books.bookfunnel.com/freebooksforsantjordi/zgbobfmhrf
Knowledge in Time:https://books.bookfunnel.com/great-minds/m5o2esjnxe
Save the Children:
https://books.bookfunnel.com/saveourchildren/x542pf9unp
In 1951, Edward R. Murrow recognized people were struggling to discover what they believe in. In his explanation of the "This I believe" segment, "We are living in an age of confusion. A lot of us have traded in our beliefs for bitterness and cynicism. Or for a heavy package of despair. Or even a quivering portion of hysteria."
I think Murrow may recognize the people of 2022, like those of the 1950's, are also struggling.
Quote of the Week:

If you would like to share something with others (a photo, a poem, a song, a quote, etc.) that tosses some positive vibes into the world, please send your suggestions to me at writeonfighton@gmail.com. Thanks!
~
Bedtime Stories for the Living recently received not ONE…not TWO…but THREE highly coveted 5-Star ratings from Reader's Favorite–a highly-respected literary website that reviews books from all over the world!!!
Readers' Favorite Review by Emma Megan
Jay Armstrong, a high school English teacher, explains in "Bedtime Stories for the Living: A Father's Funny and Heartbreaking Memoir About The Power of Pursuing Your Dreams" how he was diagnosed with a rare, degenerative brain disease. This striking memoir contains wonderful love letters for each of Jay's children, beautiful true stories, and precious life lessons and advice. It also contains what Jay never told his kids, what he felt like saying to them but failed as life got in the way. In "Bedtime Stories for the Living", Jay talks about poetry and books, the importance of writing and its impact on his life, offering aspiring writers valuable writing tips. He also talks about the beauty and the challenges of life, of being a parent, and the difficulty of dealing with a rare disease.
You cannot read this breathtaking memoir and still be ungrateful for your health. "Bedtime Stories for the Living" by Jay Armstrong is the best motivational book I've ever read. Jay's writing style is addictive, mainly because it's nostalgic, vulnerable, and filled with wisdom and sorrow. In his uniqueness, Jay inspires and encourages not only his children but all his readers to figure out their dreams and to chase the one that brings them joy, to read poetry, and never to ignore their internal voice. He reminds them that they are responsible for how they adapt to change. "Bedtime Stories for the Living" is truly an empowering book as it speaks to the heart and the mind and delivers inspirational life lessons and unique stories. It's undoubtedly a must-read.
Check out the fancy new sticker for the book cover.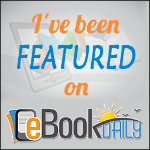 Are you a reader? Looking for your next good book to read or listen to? Check out my new page "Jay's Book Shelf" for some book recommendations.
If you like this post, you may also like:
~
~
~
~
~~
Jay Armstrong is a writer, speaker, former award-winning high school English teacher, and an award-winning author. Despite being diagnosed with a rare neurological disease, that impairs his movement, balance, eyesight, and speech–Jay presses on. He hopes to help you find joy, peace, and meaning in life. For Jay, a good day consists of 5 things:
1. Reading
2. Writing 
3. Exercising
4. Hearing his three children laugh
5. Hugging his wife
(Bonus points for a dinner with his parents or a drink with his friends)
Jay hasn't had a bad day in quite a long time. 
You can also visit Jay at jayarmstrongwrites.com